Feb 16 - Ben Weger
Lenten Resources
Lenten book options: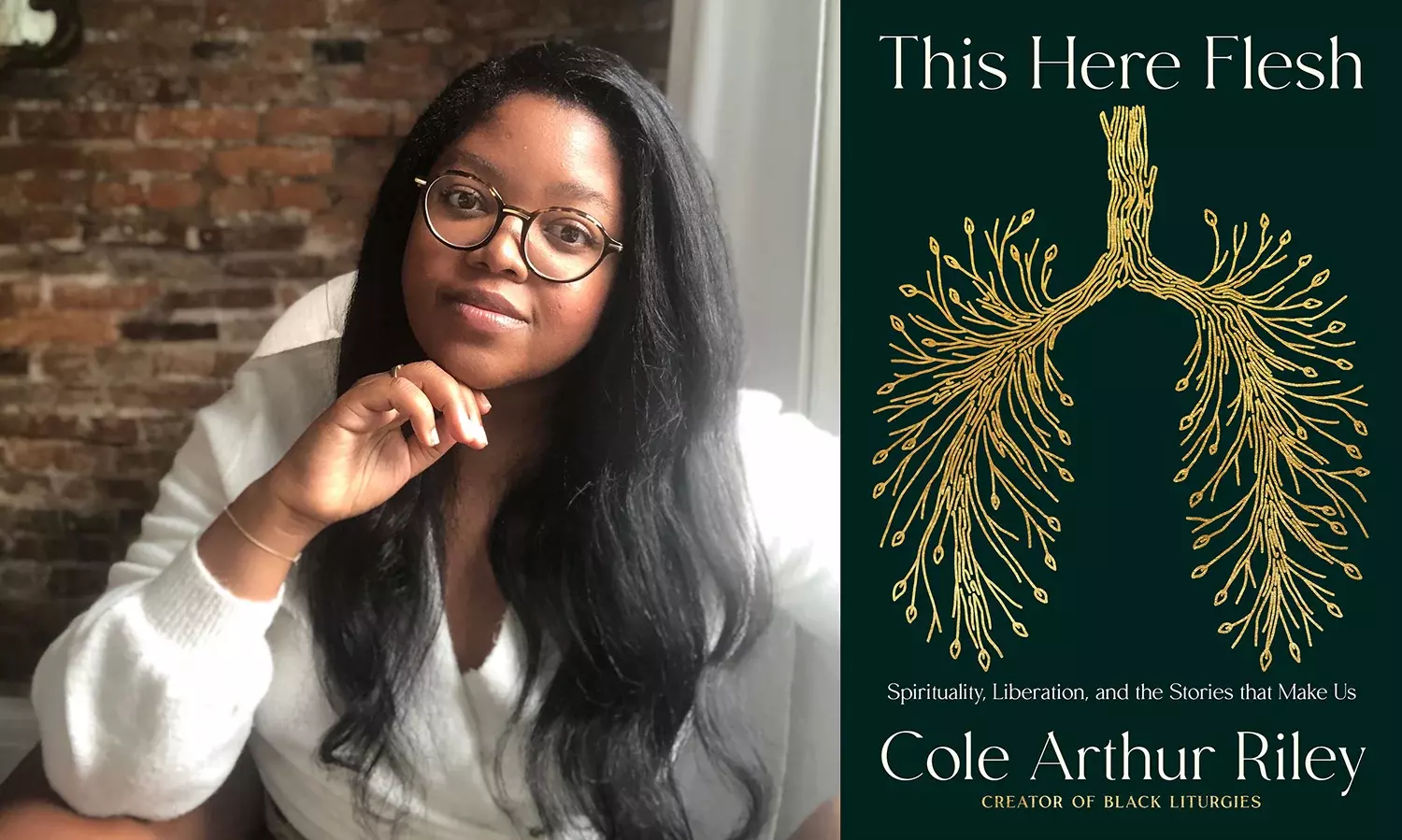 This Here Flesh
"From the womb, we must repeat with regularity that to love ourselves is to survive. I believe that is what my father wanted for me and knew I would so desperately need: a tool for survival, the truth of my dignity named like a mercy new each morning."
So writes Cole Arthur Riley in her unforgettable book of stories and reflections on discovering the sacred in her skin. In these deeply transporting pages, Arthur Riley reflects on the stories of her grandmother and father, and how they revealed to her an embodied, dignity-affirming spirituality, not only in what they believed but in the act of living itself. Writing memorably of her own childhood and coming to self, Arthur Riley boldly explores some of the most urgent questions of life and faith: How can spirituality not silence the body, but instead allow it to come alive? How do we honor, lament, and heal from the stories we inherit? How can we find peace in a world overtaken with dislocation, noise, and unrest? In this indelible work of contemplative storytelling, Arthur Riley invites us to descend into our own stories, examine our capacity to rest, wonder, joy, rage, and repair, and find that our humanity is not an enemy to faith but evidence of it.
Unrevealed Until Its Season: A Lenten Journey with Hymns

By James C. Howell

James C. Howell, a United Methodist pastor in Charlotte, N.C., uses a variety of Christian hymns to provide a reflective journey through Lent. For each day, he tells the story of the hymn and then offers a meditation on how it might tie into our lives today. Each week has a theme and each day has a hymn. The weekly themes are Praising God, Hymns About Jesus, Hymns of Forgiveness, Hymns of Vision, Hymns of Beauty, Hymns of Holy Week, and Hymns of Easter. The hymns range from ​"Jesus Loves Me" to ​"Be Thou My Vision," from Come, Thou Fount of Every Blessing" to ​"Lift High the Cross."
Pastor Phil compiled a play list to go with the book, featuring a wide variety of musical interpretations of the hymns. If you would like him to share that with you, « drop him and email » and he will send you a YouTube link.
Lenten Devotional:

Our friends at A Sanctified Art have provided a special e‑reader version of this year's Lenten devotional, which you can «access on your computer and mobile devices here». In order to protect their work, please refrain from sharing this link or posting it on social media. Printed copies are available in the church office.
Lent @ CPC